SECOND SATURDAY 2019 – 2020
The recordings of our Second Saturday messages for this year are available under the Teaching tab. At this point we don't have any events planned for the summer, but we will be in contact if we sense the Lord wants us to offer something.  Please pray with us as we plan for the months to come that the Lord will guide us.  We continue to feel passionate that the Lord has "much more" to teach us and others about His loving presence, healing and listening prayer so His Kingdom can advance on earth and His name be glorified.  We miss our times of fellowship together, but we trust that our Good Shepherd continues to watch over us during these challenging times.  
We are entering our 25th year of setting time aside with the Lord – time for opening our hearts to Him and listening for His counsel to us. Whether you've come often, or never before, join us on these special Saturday mornings to be refreshed in the quiet of His presence and in fellowship and prayer with others. For additional information please see our 2019-20 ATN Ministry Brochure
Living Water | Drawing from God's Deep Well
Scripture is rich with imagery of water:  living water, to drink, to be a fountain flowing from within us—the cleansing waters of baptism—rivers of healing water that flow from His sanctuary, and the cup of water we are to offer in His name to those who are thirsty.
With these water references we are also given the choice to partake—to go as deeply as we choose.  The deep love of the Lord is like water, available to the thirsty, the desperate, and any who want to know Him more fully.   This is our focus for the year, that we use the imagery of water in scripture to invite, pursue or release God to take us deeper.  Isaiah's invitation expresses most plainly the heart of our God and the reward and delight of simply listening before Him.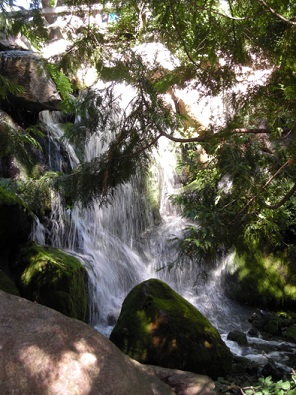 OCTOBER 12      PETER'S DEEPER CALL
NOVEMBER 9     THIRSTING, BELIEVING AND ASKING FOR MORE 
DECEMBER 14    CHRIST IN ME, THE HOPE OF GLORY
JANUARY 11        UNBLOCKING THE WELL
FEBRUARY 8        RECOVERING OUR THIRST FOR GOD
MARCH 14            QUIET WATERS | LED BY THE SHEPHERD
APRIL 4                 WATERS OF BAPTISM | A CLEAR CONSCIENCE
MAY 9                    MORE THAN ENOUGH  |  WATER FOR OTHERS
"Come, everyone who thirsts, come to the waters; and he who has no money, come, buy and eat!  Come, buy wine and milk without money and without price. 2Why do you spend your money for that which is not bread, and your labor for that which does not satisfy?  Listen diligently to me, and eat what is good, and delight yourselves in rich food.  3Incline your ear, and come to me; hear, that your soul may live …" (Isaiah 55:1-3a).
 DETAILS  
Location  |  Elmwood Church, 3615 Chelmsford Rd., St. Anthony Village       
For further information, please see contact information below.                                                           
---
  CALENDAR:   Click on Calendar for Schedule
  CONTACT INFO:  E-mail: atn@allthingsnewprayer.org   •   Phone:  651-497-1764
  MAILING ADDRESS:   All Things New Prayer Ministry  2561 Fisk Street, Roseville, MN  55113
  2019-20 LOCATION*:   Second Saturday will take place at Elmwood Church Map 
   DONATE:   We are now an operating project of the New Horizons Foundation