SECOND SATURDAY 2020 – 2021
We are entering our 26th year of setting time aside with the Lord – time for opening our hearts to Him and listening for His counsel to us. Whether you've come often, or never before, join us on these special Saturday mornings to be refreshed in the quiet of His presence and in fellowship and prayer with others. For additional information please see our 2020-21 ATN Ministry Brochure
I Love to Tell the Story  … of Jesus and His Love
Consider how often in the course of daily life the Lord speaks to us. As we grow more sensitive to that Voice, in every kind of situation, we come to recognize the love behind His words.  We begin to place the highest value on what God speaks, apart from what we ourselves or others are saying.  Our fellowship with Him deepens as we treasure and delight in His voice, as Mary treasured the message spoken by the angel Gabriel (Luke 1:26-38). The Holy Spirit teaches us to apply God's spoken counsel as a practice of our faith.  Good fruit grows from a hearing heart. We notice how He is shaping our history and writing into our lives evidence of His redeeming love, and we find that we have personal stories to tell that ignite faith in others.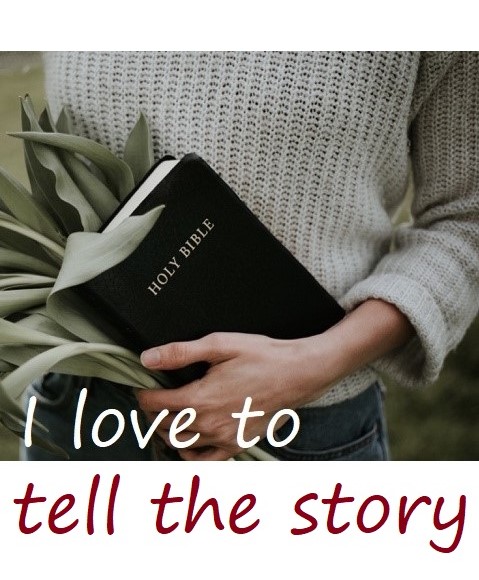 OCTOBER 10        WORDS OF GUIDANCE IN UNCERTAIN TIMES
NOVEMBER 14     CALLED TO COURAGE AS WE FOLLOW HIS LEAD 
DECEMBER 12     WORDS OF REVELATION AND HOPE
JANUARY 9           MY NEED, A DOOR TO FATHER'S HEART
FEBRUARY 13      MY STORY THROUGH HIS EYES OF LOVE
MARCH 13             HEALING WORDS THAT RENEW THE SOUL
APRIL 10                AFFIRMING WORDS FROM THE AUTHOR OF LIFE
MAY 8                     PROPHETIC WORDS OF VISION OR CALL
"Come, everyone who thirsts, come to the waters; and he who has no money, come, buy and eat!  Come, buy wine and milk without money and without price. 2Why do you spend your money for that which is not bread, and your labor for that which does not satisfy?  Listen diligently to me, and eat what is good, and delight yourselves in rich food.  3Incline your ear, and come to me; hear, that your soul may live …" (Isaiah 55:1-3a).
 DETAILS  
Location  |  Elmwood Church, 3615 Chelmsford Rd., St. Anthony Village       
For further information, please see contact information below.                                                           
---
  CALENDAR:   Click on Calendar for Schedule
  CONTACT INFO:  E-mail: atn@allthingsnewprayer.org   •   Phone:  651-497-1764
  MAILING ADDRESS:   All Things New Prayer Ministry  2561 Fisk Street, Roseville, MN  55113
  2020-21 LOCATION:   Second Saturday will take place at Elmwood Church Map 
   DONATE:   We are now an operating project of the New Horizons Foundation